John-Mark Staude

PRESIDENT / CEO / DIRECTOR
John-Mark Staude holds a Ph.D. in economic geology and has over 20 years of diverse mining and exploration experience in precious and base metals.

He earned a Masters of Science from Harvard University in 1989 and a Ph.D. in economic geology from the University of Arizona in 1995. Mr. Staude held positions of increasing responsibility with a number of major international mining companies including Kennecott, BHP-Billiton, and most recently Teck Cominco. He also worked with smaller commodity-focused companies like Magma Copper Company and consulted to private investment groups. Mr. Staude's extensive Latin America mineral resource experience began in Mexico and then extended through South America. Recently, Mr. Staude has ventured into Europe and Asia initiating companies and managing successful exploration programs in Turkey, Romania and China.

Mr. Staude has been successful in creating shareholder value through discoveries of gold and copper in Mexico, Peru and Turkey. He has located additional resources in known districts and helped convert discoveries into new mining operations.

His technical and managerial experience spans more than 30 countries in diverse geologic environments.

Through Riverside Resources, Mr. Staude will continue to build strong portfolios and profitable businesses through prospect generation, early stage partnering and drill discoveries.
Brian Groves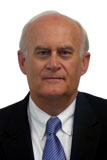 DIRECTOR
Brian Groves has worked in the Australian and Canadian mining and exploration industries for more than 30 years. A graduate of The University of Sydney, Australia, Mr. Groves began his career in exploration as a geophysicist in Australia. He has been involved in exploration for gold, base metals, and coal with AMAX Minerals and Noranda from Australian and Canadian bases. Following his tenure with Placer Dome, Mr. Groves became President and CEO of Temex Resources Corp, a junior exploration company.
Following his tenure with Placer Dome, Mr. Groves served time as President and CEO of Temex Resources Corp and Spanish Mountain Gold Ltd. Mr. Groves is also currently a director of Kootenay Gold Ltd.
James Clare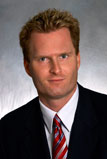 DIRECTOR
James Clare has a corporate commercial and securities law practice, with an emphasis on corporate finance and mergers and acquisitions, focused on assisting clients in the mining and oil and gas sectors. His transactional experience includes domestic and cross-border public and private corporate finance transactions representing issuers and underwriters as well as merger and acquisitions transactions. He also advises public issuers on general corporate and securities law matters including stock exchange listings, continuous disclosure obligations and other regulatory compliance issues. James is a member of the Canadian Bar Association.
Carol Ellis

DIRECTOR
Carol Ellis consultants on mining, exploration and venture strategy and is based in Vancouver. Ms. Ellis has diverse experience in the junior resource sector, recently as an investment banker with a full service dealer headquartered in Vancouver, and previously as a manager with TSX Venture Exchange, as a mining analyst with a boutique investment company and as a vice-president investor relations with a junior resource company. She started her career as a geologist with the federal government in Yellowknife, NWT, promoting mineral exploration in Canada's north.She holds a B.Sc. in Geological Sciences and an MBA from Queen's University. Ms. Ellis is a past Director of AME BC.
Walter Henry

DIRECTOR
Walter is currently President of Frontline Gold Corporation, holds a BA in Political Science/Economics, and has several years' experience in the finance and mining industries. He served with CIBC, BNP Paribas, and PriceWaterhouseCoopers where he managed portfolios and arranged project financing totaling over $1 billion.
Since 2003, he has since held executive positions with Tiberon Minerals, Royal Nickel Corporation, Alturas Minerals, and Satori Resources Inc. He currently holds various Chairman, Audit Committee Chairman and Director roles, in the following companies: Alexandria Minerals Corporation, Alturas Minerals Corp., Merrex Gold Corp, and Platinex Inc. Mr. Henry has completed the requirements of the CFA program and Institute of Corporate Directors - Director Education Program.